Count again -- there's a partial face in there just to the left of mine.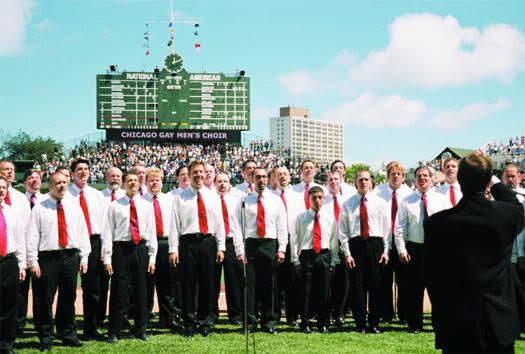 The cover of the Windy City Times features this nice picture and a short
article
about the chorus singing the National Anthem at last Saturday's Cubs game. Notice how the sign behind us has our name wrong.