Tonight is
Andy
's and my one-night-only appearance in
Scarrie–The Musical
. Curtain is at 7:30. It's going to be EPIC. I'd hate for you to miss it.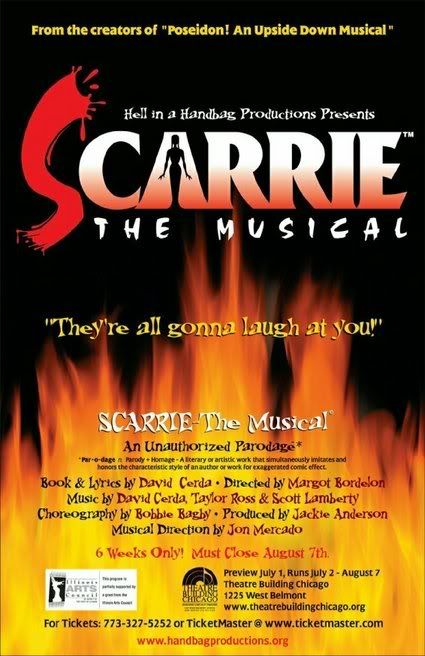 Oh—and I reached a new marathon training milestone today: 12 miles! (Actually 11 miles plus two half-mile stretches of walking off a bit of heat stroke. This is the LAST time I start a long run at 11:00 am.)
And I have to say there are some freakin' HOTTIES wandering in blessedly little around North Avenue Beach. It's enough to induce an eating disorder and a bitter case of dysmorphia.
And a little private time in the shower
.