Decorating for Halloween. It's how today's homosexual
desperately struggles to overcome the creeping realization that he's doomed to die bitter and alone
celebrates the coming of autumn and
fills his home with crap
displays his unique, personal flair.
Check out
the ways I found to waste a perfectly good Saturday afternoon
everything I accomplished yesterday: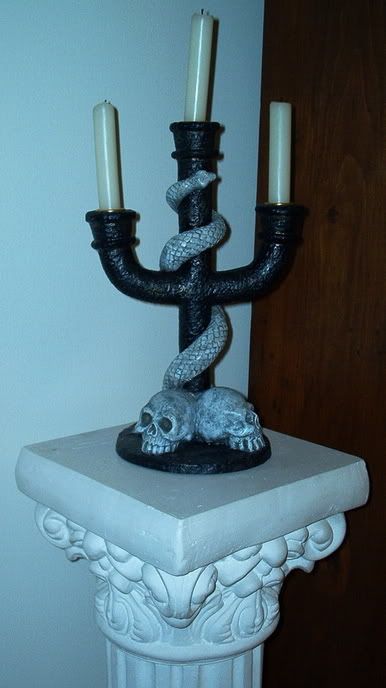 Notice the skulls AND the serpent. Notice how the candles are at spooky angles. Notice how I actually have a pedestal in my home upon which I can display holiday decorations. Notice how I'm still single at 36.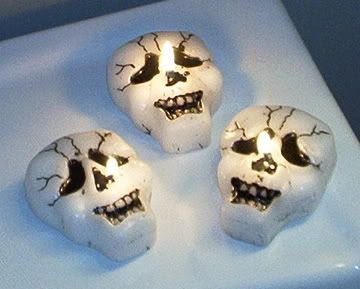 No visit to the toilet is complete without a friendly smile or three from little skull candles that shoot flames out their noses.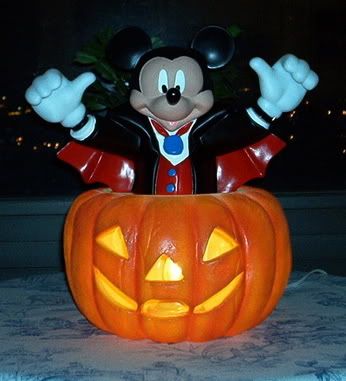 Mickey. In a Dracula cape. Popping out of a smiling pumpkin. If that weren't gay enough, notice the toile tablecloth (matching throw pillows not shown). But you can almost see my spectacular 24th-floor view of the city twinkling off to the horizon. And that's pretty cool.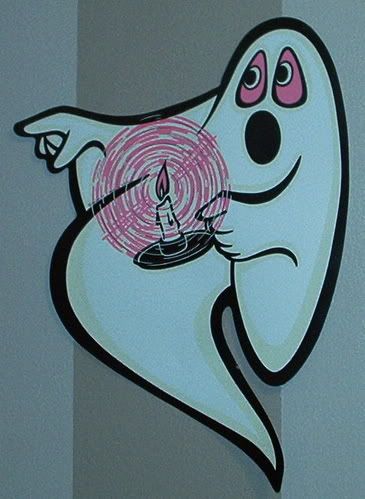 Remember these goofy ghosts from your third-grade classroom? They were stupid and tacky then, but thanks to my adult-homosexual understanding of kitch and irony -- not to mention an after-holiday clearance sale at Walgreen's a few years back -- I can relive their glow-in-the-dark childhood magic every Halloween in my own home!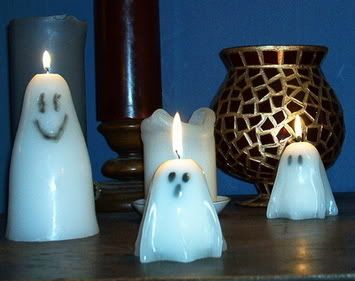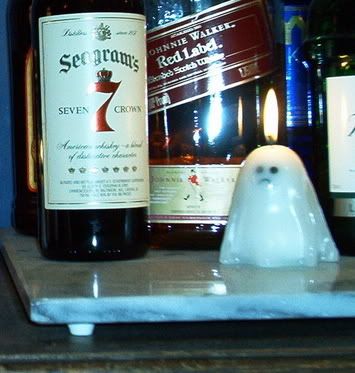 Mommy Ghost is taking her baby ghosts for a walk among the liquor and knickknacks. (Notice how the baby ghosts have different mouths. That makes them
unique
and
collectible
.) It's this effortless intermingling of everyday objects and themed decorations that is the hallmark of every lonely, bitter old queen's decorating élan.