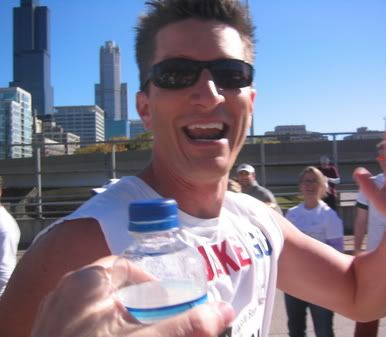 Mile 16. Three miles into the bad pain.
The
really
bad pain didn't set in until mile 21.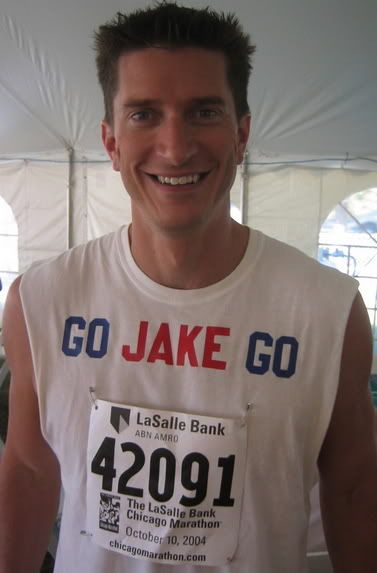 Rule #1: Instruct the spectators how to cheer for you, and they won't let you down.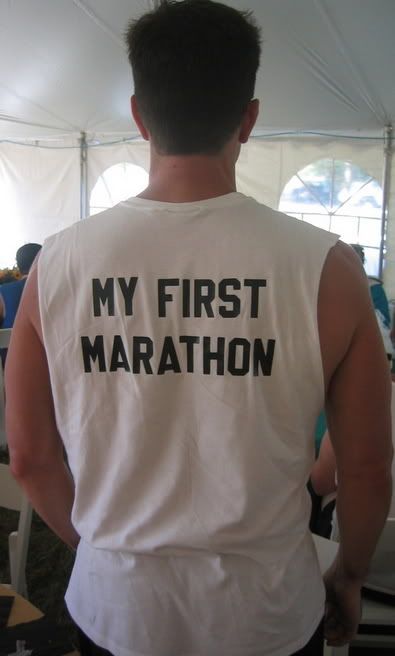 Rule #2: Promote yourself shamelessly and the other runners will encourage you in your hour(s) of need.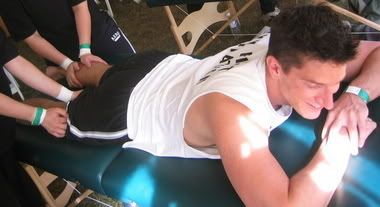 Post-race massage. I barely felt it through the pain.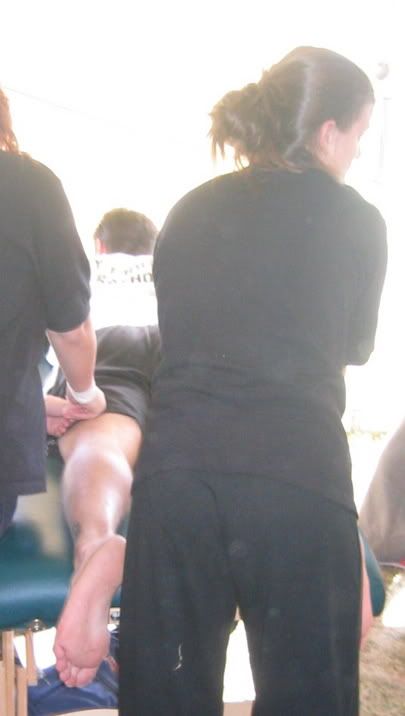 One tired dog.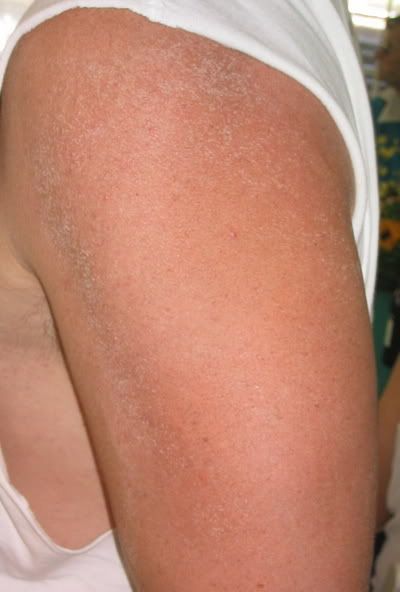 (sweat + evaporation) x 4 hours = salt
How cool is that? I made
salt
!